Kirk Cleland, M.D.Hand and Upper Extremity Surgery
Sports Medicine & Arthroscopy
Trauma & Fracture Care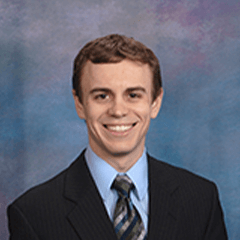 Undergraduate Education: Adrian College
Medical School: Wayne State University
Orthopaedic Surgery Residency: Henry Ford Hospital
Fellowship Training: Indiana University (Sports Medicine Fellowship) UPMC Hamot (Hand Surgery Fellowship)
Kirk Cleland, MD graduated from Adrian College summa cum laude with a double major in biology and chemistry. He attended medical school at Wayne State University School of Medicine and completed his residency in Orthopaedic Surgery at Henry Ford Hospital, in Detroit, MI. After completing his residency, Dr. Cleland completed a fellowship in Sports Medicine in Indianapolis, IN with Methodist Sports Medicine where he had the opportunity to take care of athletes of every level including working with the Indianapolis Colts. He also completed a fellowship in Hand and Upper Extremity Surgery at UPMC Hamot in Erie, PA treating a variety of upper extremity conditions in both children and adults. "I enjoy working with patients and helping them get back to the things they are passionate about, whether that be a professional sport or being able to pick up their grandkids without pain." Cleland's interests are both sports medicine and upper extremity surgery in children and adults. When he is not at work he enjoys spending time with his wife and twin daughters as well as hunting and fishing, golf, hockey, softball and running.
Specialties
Hand, Wrist & Elbow
We treat all types of injuries to the upper extremity involving the hand, wrist and elbow.
Trauma (Fracture Care)
We specialize in treating all types of fractures. A fracture is a complete, or incomplete, break in a bone.
Sports Medicine & Arthroscopy
We treat patients of all age groups and all types of injuries from joint sprains and clavicle fractures to ACL tears and shoulder dislocations.