Christopher Zingas, M.D.Foot & Ankle Surgery & Reconstruction
Sports Medicine & Arthroscopy
Trauma & Fracture Care
General Orthopedics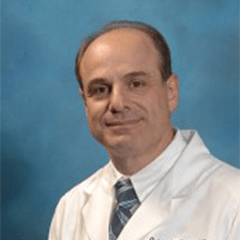 Undergraduate Education: Wayne State University B.S. (Biology) 1985
Medical School: Wayne State University School of Medicine 1985-89
Orthopaedic Surgery Residency: Henry Ford Hospital 1989-1994
Fellowship Training: Baylor University College of Medicine 1994-95
Board Certified by the American Board of Orthopaedic Surgeons
Dr. Zingas, a metro Detroit native, has trained and practiced in the area for over 25 years. He is a board-certified orthopedist who has a special interest in complex foot and ankle care, in addition to general orthopaedics. His foot and ankle special interests include trauma, sports injuries, diabetic complications, adult reconstruction, arthritic disorders and static deformities of the forefoot (bunions and hammertoes). He continues to perform cutting edge procedures including total ankle replacements, minimally invasive tendon and bone reconstructive procedures as well as arthroscopic and endoscopic procedures. Dr. Zingas is well known in the metro Detroit area for his consulting care for the Detroit Lions.
Dr. Zingas is certified by the American Board of Orthopaedic Surgeons and is a member of the American Academy of Orthopaedic Surgeons and the American Orthopaedic Foot and Ankle Society. He is also a member of the Michigan Orthopaedic Society and the Michigan State Medical Society. Dr. Zingas graduated Magna Cum Laude from Wayne State University and earned honors upon graduation from the University's School of Medicine. He completed his orthopaedic surgery training at Henry Ford Hospital in Detroit. He then received his foot and ankle fellowship training at Baylor University in Houston, TX. He has also been trained and certified in ankle arthroplasty and limb salvage procedure that includes the use of the Ilizarov external fixator method.
Specialties
Foot & Ankle
We treat all types of foot and ankle or lower extremity injures ranging from severe distal tibia or Pilon fractures to bunion surgery to ankle sprains.
Trauma (Fracture Care)
We specialize in treating all types of fractures. A fracture is a complete, or incomplete, break in a bone.
Sports Medicine & Arthroscopy
We treat patients of all age groups and all types of injuries from joint sprains and clavicle fractures to ACL tears and shoulder dislocations.