James Dietz, M.D.Hand, Wrist, & Elbow Surgery
Sports Medicine & Arthroscopy
Trauma & Fracture Care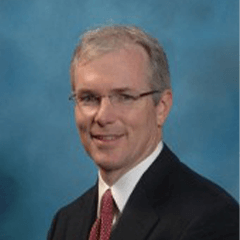 Undergraduate Education: University of Michigan 1984-88
Medical School: Wayne State University School of Medicine 1988-1992
Orthopaedic Surgery Residency: Henry Ford Hospital 1992-97
Fellowship Training: Hand Center of Western New York 1997-98
Board Certified by the American Board of Orthopaedic Surgeons
Dr. Dietz specializes in comprehensive management of hand, wrist, and elbow disorders. Areas of particular interest include upper extremity nerve compression syndromes, including carpal tunnel syndrome, as well as wrist and elbow fractures and ligament injuries. He has extensive experience with arthroscopy of the wrist and elbow, including endoscopic carpal tunnel release.
Dr. Dietz received his Bachelor of Science degree in biology from the University of Michigan in 1988. He then attended medical school at Wayne State University in Detroit, MI and graduated in 1992. He finished a residency in orthopaedic surgery at Henry Ford Hospital, Detroit, in 1997. Dr. Dietz then completed a one-year fellowship in hand and microvascular surgery at the Hand Center of Western New York in Buffalo. He joined St Clair Orthopaedics & Sports Medicine in 1998.
Dr. Dietz was named by his peers as one of the area's top orthopaedic surgeons by "Hour Detroit" magazine in its annual "Top Docs" survey.
Specialties
Hand, Wrist & Elbow
We treat all types of injuries to the upper extremity involving the hand, wrist and elbow.
Trauma (Fracture Care)
We specialize in treating all types of fractures. A fracture is a complete, or incomplete, break in a bone.
Sports Medicine & Arthroscopy
We treat patients of all age groups and all types of injuries from joint sprains and clavicle fractures to ACL tears and shoulder dislocations.